Tuesday 31st August
Well yesterday was a complete washout. It rained just about the whole day. I'd straightened my hair in the morning but by the time I'd been in and out of the rain, I'd taken Alana swimming, which is like sitting in a sauna, my hair looked like a poodle!!! Was hardly worth the effort and time it took me....note to self - if it's raining, or Alana has to go swimming, don't bother straightening hair!!
Here's a couple of photos of "The Family". These were taken on Saturday, before we had our BBQ (which you can see sitting in the background).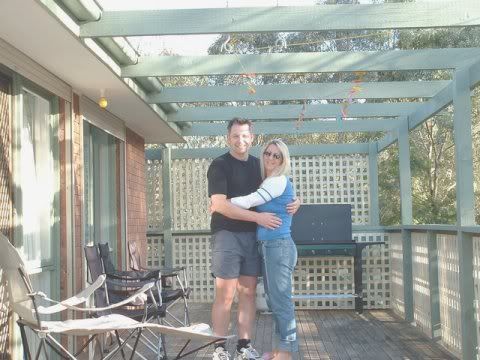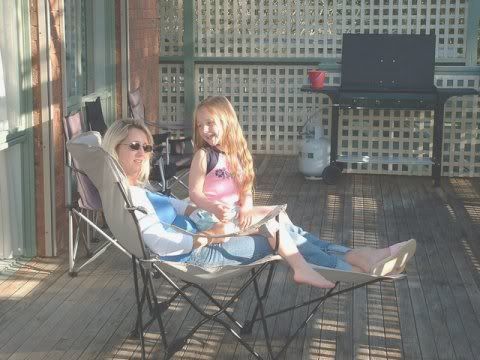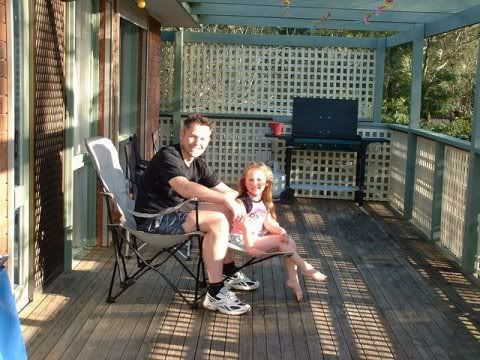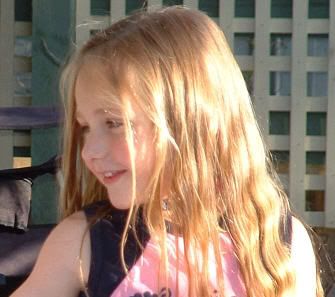 The job that Nick went out on yesterday was pretty crap by all accounts. Think it might be better for him if he concentrates on getting in with a larger company, who have all the proper rules and regulations in place for their employees!!!